---
Demo Training Log
---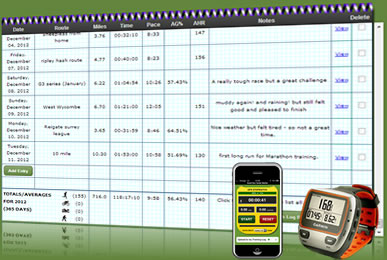 Every Good Run Guide member has their own personal online training log, which can be used to plan and track all their training and races.
The training log can be used with popular Garmin and other GPS devices and has lots of stats and graphs and a connected training planner. It's a fantastic way to motivate yourself, whether you are running competitively, training for a big race, or just running to keep fit.
NEW - Automatic sync with Garmin Connect.